Retro Space Ball
In hopes to fix a bug that was reported on a couple of occasions I've updated Unity and rebuilt the Windows version of the game. There should not be any real changes to the game, other than it hopefully working for everyone this time.

The bug was a strange thing I have never seen before, where the game loaded but the main menu did not, but only on some computers. This makes it difficult to know whats wrong and to test. I'm hoping it's just a Unity bug and updating and rebuilding will fix it.

Here is an image from the bug report I received from a tester.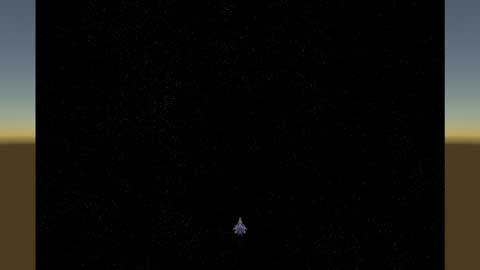 I hope this is not what you see!!

Please, let me know if this Win_1.0.2 version works for you!


I've also included a graph from Unity Analytics from May 22nd showing RSB's peak MAU at 370! While things have tapered back down to only a few plays daily (currently at 130 MAU), I'm very proud of the response the beta launch received!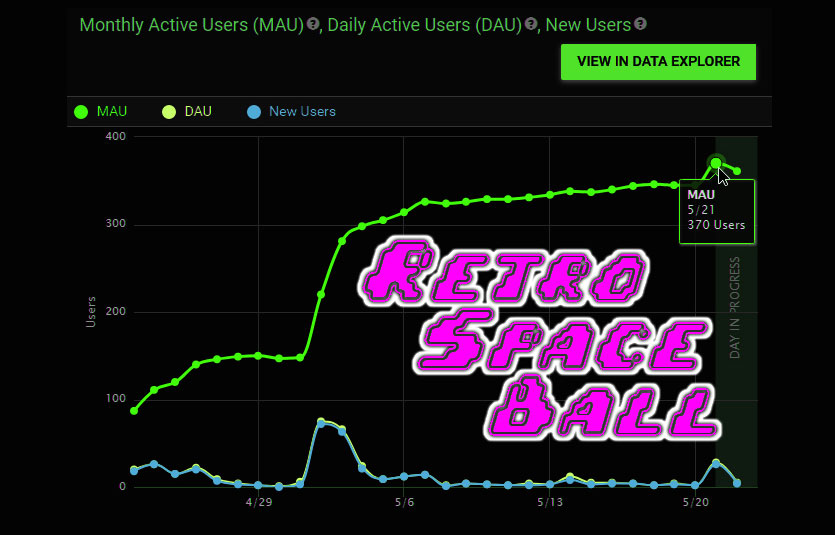 Thanks a ton for helping me test! :)

Rik